FTTH Cables
As a professional manufacturer and supplier of FTTH Cables. Melontel focuses on R&D and production of high quality FTTH Cables. With more than 27 years of experience in the production of communication equipment, we can provide you with high-quality FTTH Drop Cable, LC or MPO/MTP cable, UPC or APC cables and other products of various specifications. Melontel is without a doubt the right manufacturer you can trust.
Communication industry manufacturer since 1995
7/24 online support for your business
The manufacturing process uses 100% high-quality raw materials
Provide you with customized needs
TUV & ISO dual certified factory
Why Melontel Expert in FTTH Cables Manufacturing
Same quality, Melontel as a manufacturer can give you a better price. For the same price, Melontel can produce better quality products for you. Melontel helps numerous clients achieve rapid growth in their markets each year. The secondary repurchase rate of customers exceeds 85%, providing high-quality communication industry products to more than 90 countries around the world. The steady partnership and sales growth each year proves that Melontel is the preferred choice in the communications industry in terms of quality and price.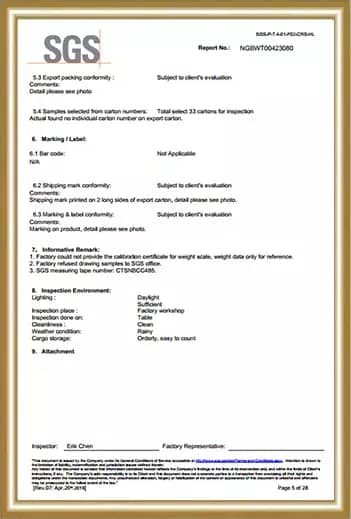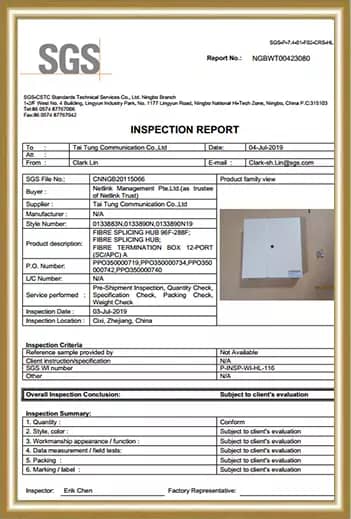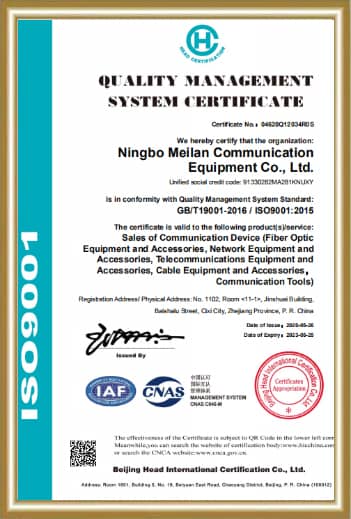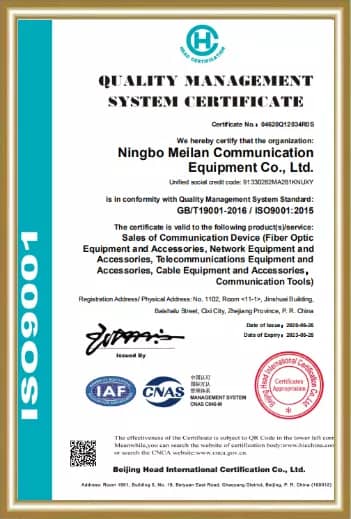 Melontel Communication
Your Professional FTTH Cables Manufacturer
FTTH Cables and Their Role in Internet Connectivity
The construction and usage of the FTTH cables from a central location directly to different buildings to offer high-speed internet speed is known as fiber to the home (FTTH). And today, you'll be reading more about fiber drop cables, FTTH drop cable specifications, etc.
If you have doubts, don't worry. Melontel, one of China's leading communication equipment manufacturers, has trained professionals on hand to assist you.
What are FTTH Cables?
Compared to current technologies, an FTTH cable greatly enhances the connection speeds accessible to computer users. Connection rates of up to a hundred megabytes per second are promised with FTTH (Mbps).
These connections can get up to a hundred times faster compared to regular modems or Digital Subscriber Line (DSL). Because it requires installing new cable sets across the "last links" from already existing fiber cables to individual consumers, FTTH on a broad scale would be costly.
Installing and using optical fiber cables near residences or businesses, with a "copper" medium transporting signals from and to the curb and the end-users, is what FTTH services are all about.
How Do These FTTH Cables Work?
Although each manufacturer's FTTH drop cable specifications vary, the characteristic that differentiates FTTH is that it links optical fiber straight to consumers' homes.
The majority, if not all, of last-mile telecommunications, uses optical fiber. It transports data using light signals for improved performance.
Fiber optic cables travel from a central office to a fiber distribution hub (FDH), then to a network access point (NAP), and finally to a terminal that serves as a junction box in FTTH access networks.
In an orange conduit, you'll find a 'ditch witch.' After the conduit infrastructure is in place, an optical fiber (string-like) will be run through the orange tubing from the network access point.
What are the Benefits of Using FTTH Cables?
The key advantage of FTTH has improved network performance, particularly greater speeds over long distances, which the traditional way of employing coaxial FTTH cables, twisted pair conductors, and DSL cannot provide.
Because of its greatly expanded capacity, experts believe FTTH is suited for meeting consumer networking demands in the coming decades. Some of the benefits are as follows:
Increased Bandwidth
Fiber optic cable can carry almost infinite bandwidth, which will meet today's need for high-speed internet connections and tomorrow's sophisticated applications. More bandwidth will be accessible for the end-user the closer the fiber gets to a house or business.
Increased Reliability
Fiber-optic cables are less prone to errors than typical copper lines, and they can tolerate shock and vibration from bad weather. FTTH is called "future-proof," as it allows for the delivery of new services in the future.
Cost-effectiveness
FTTH Outdoor Optical Fiber Drop Cable is more durable and can be created for a fraction of the cost of copper wire. Although the FTTH project needs immediate expenditures, it will save a lot of money in the long run.
Value Addition
The FTTH Council has released research indicating that fiber-delivered internet increases house values by up to 3.1 percent. People, on the other hand, want fast, dependable broadband connections.
What are the cable segments in FTTH Network?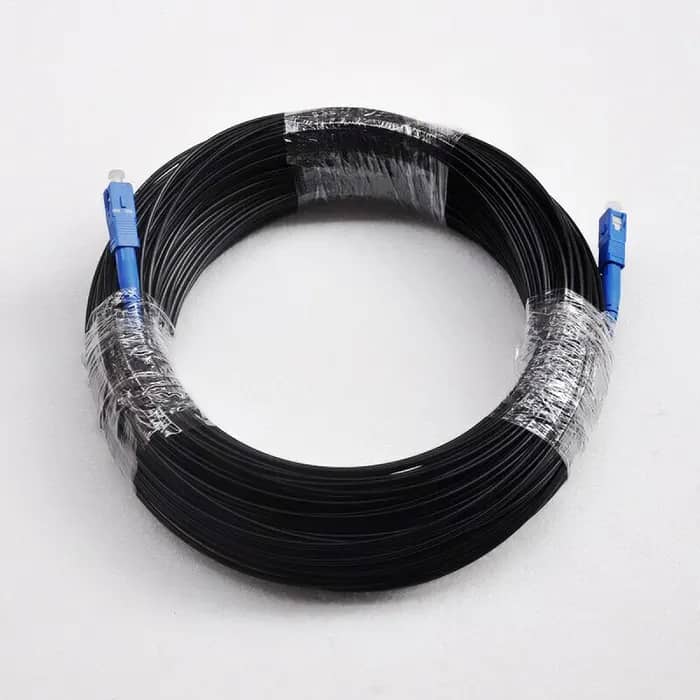 There are three access network Outside Plant (OSP) cabling. The three FTTH Cables in an FTTH network include:
Feeder FTTH Cable
To connect a single (or many) distribution cables in an FTTH network, a feeder cable is often attached in a ring topology from the head office to the LCP.
In most cases, one feeder cable feeds several distribution connections, minimizing the amount of optical fiber needed and cutting the initial cost of installing an FTTH network.
Because all fibers are stretched out in rows of 12 and layered on top of each other, this cable, also called the trunk cable, has the maximum packing density. It frequently uses a ring structure to facilitate coverage expansion while ensuring network security.
Distribution FTTH Cable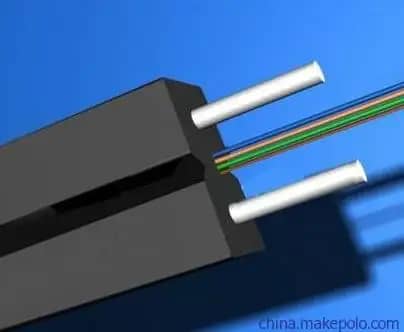 In an FTTH system, distribution cables begin at the LCP and proceed to the neighborhood entrance. They serve as a connection between the feeder and fiber drop cable subsystems.
To save money on engineering, a tree structure with many optical fibers would be ideal. Because of its compact size and low weight, the distribution cable is the most common FTTH interior cable.
It's made up of several tightly buffered fibers wrapped in a single jacket with Kevlar-like durability and, sometimes, fiberglass rod reinforcements to keep the cable from kinking. These cables are utilized in riser and plenum installations and for short lengths of dry conduit.
FTTH Drop Cable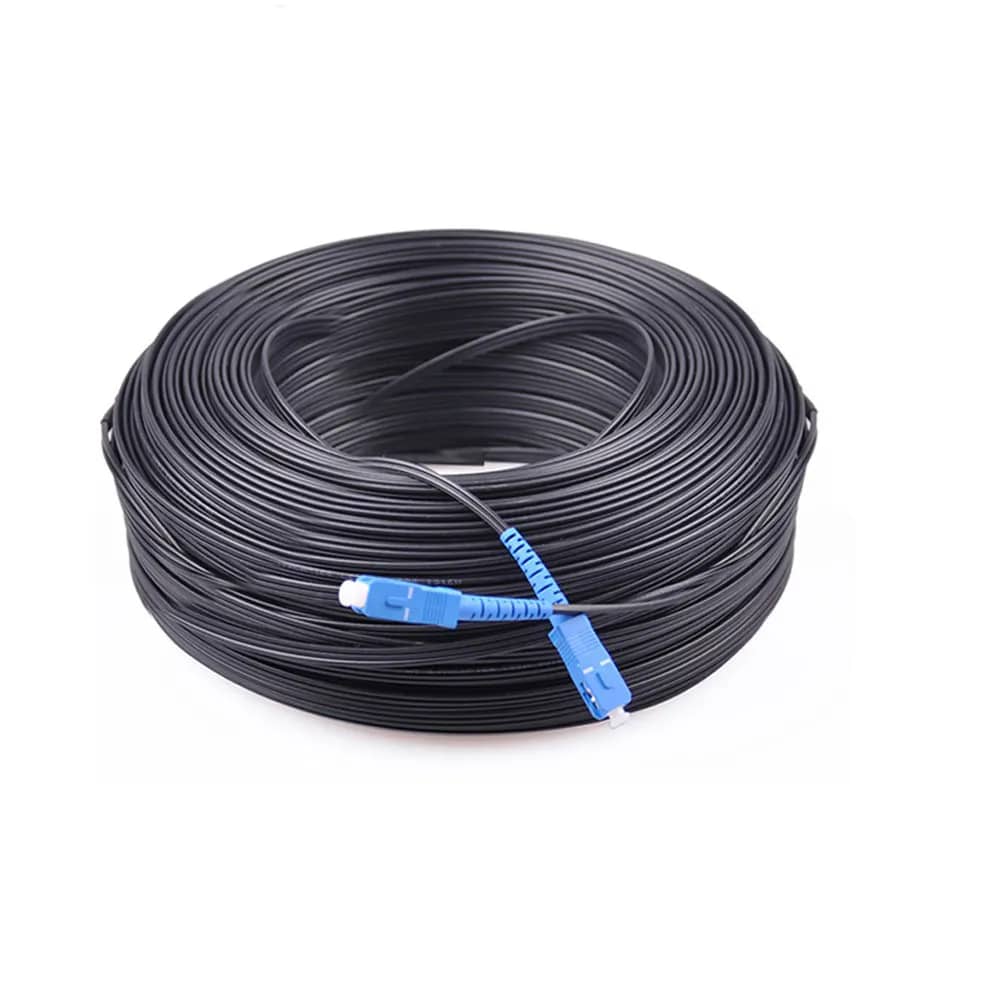 An FTTH drop cable connects the Network Access Point (NAP) to the subscriber's residence. Drop cables are flexible, lightweight, and have a tiny diameter, making them ideal for fiber access and termination.
Their construction and performance were built to work with various FTTH applications. Drop cables will only contain one or two fibers for connecting circuits, possibly adding additional for backup or other network design concerns.
With no network diversity, this cable type has a lower fiber count and acts as the subscriber's lone link. Drop cables come in three types: direct buried cable, blown fiber cable, and aerial cable.
What are the Components of this Cable?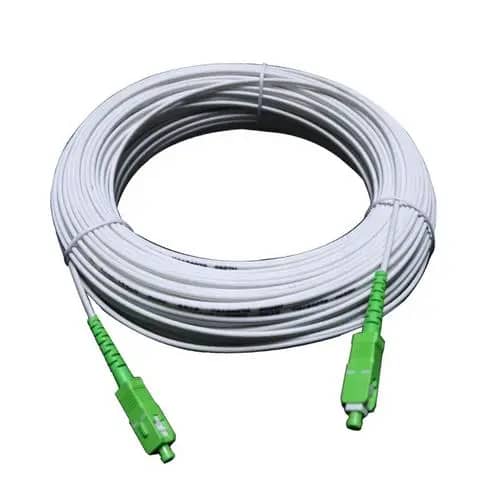 Two methods enable fiber optic cables to transfer data, making FTTH possible. The two types of optical networks are active optical networks (AONs) and passive optical networks (PONs).
Active Optical Network
AONs utilize active, electrically driven devices to direct signals to the appropriate client. Ethernet is widely utilized, and a switching device may transport signals to up to 500 clients.
Passive Optical Network
A PON, on the other hand, sends the signal to each client via optical splitters, which do not require any electrical power. Each switching cabinet has a capacity of 128 end users. Each client gets signals meant for someone else, while encryption provides privacy.
Do these FTTH cables have disadvantages?
You may have some unanswered questions now that you've almost concluded the article. So, to address your queries below is a collection of frequently asked questions (FAQs) for your convenience.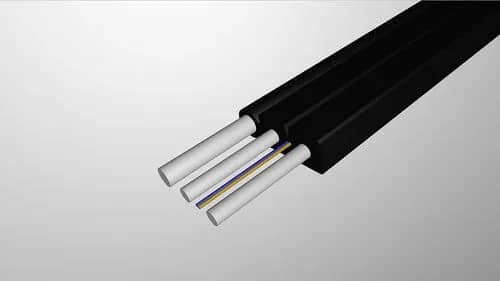 The only disadvantage of having an Fibre To The Home Cables is the cost of getting one and having it installed. Many households may be unable to provide the same amount.
However, a concept known as Fiber to the Premises (FTTP) brings fiber to a specific location. Compared to Fiber to the Home, this is a less expensive option to install (FTTH). In short, the FTTH drop cable is altering the way we communicate in the past, and it will soon become the standard.
What should you consider when buying these cables?
To help you make an informed decision when buying these FTTH Outdoor Optical Fiber Drop Cables for yourself, you can check out this article for an in-depth guide on buying. Though the things you need to consider include:
1. Connector Types (LC or MPO/MTP)
2. Fiber Types & Jacket Colors (Single-mode or Multimode)
3. Polish Type (UPC or APC)
4. Polarity
5. Gender
6. Cable Jacket Rating (LSZH, OFNR, OFNP)
7. Fiber Count
What are the guidelines for Installing these Ftth cables?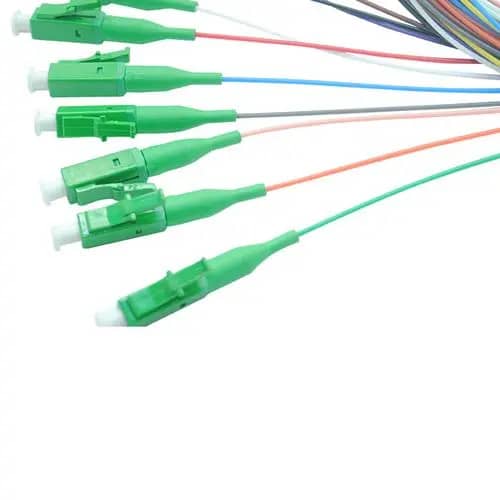 You can read about 101 guidelines for fiber optic cable installation on this website. But here are a few guidelines you could implement in your installation:
1. Pulling on the fiber is never a good ideal
2. Never draw more than the maximum load rating
3. Never go beyond the bend radius of the Fibre To The Home Cable
4. Instead of spinning the cable off the spool end, always roll it off
5. Ensure the Fibre To The Home Cable you're using is long enough for the job
6. You can insert indoor cables directly, but you should think about inserting them inside the inner duct
7. Prepare for the installation. Make a precise, documented installation plan
8. FTTH Cables should be pulled rather than pushed. Pushing can cause the bend radius to be violated
9. Keep an eye on the supply reel
10. When installing long runs, keep in touch and keep an eye on things along the way
Conclusion
When deciding and choosing the right optical fiber for your intended applications and circumstances, there's a lot of variety, just as with any other form of wire and cabling, especially data and communications FTTH Cable.
Construction materials and core configurations will all play a part in determining which product is appropriate for your needs since they will directly impact aspects.
A few examples of these aspects are data transfer speeds, bandwidth, dependability, and lifespan in various applications. You'll also have to consider connection types, cable diameter, and other factors.