FTTH Accessories, Everthing You Need To know
MELONTEL Passed the TUV certification years ago. After more than 27 years in the field of communication, as manufacturer from China, MELONTEL has the ability to provide high quality FTTH Accessories to customers around the world.
Customized production
Professional R&D design team
Provide competitive solutions
24/7 online support for customers
MELONTEL: Manufacture Quality FTTH Accessories For Global Customers
MELONTEL has been providing quality FTTH Accessories to customers around the world for more than 27 years. During this period, the company's engineering team and R&D team played a vital role.
Only because MELONTEL is convinced that truly good products can be recognized by the market. At present, more than 30 agents all over the world have chosen to cooperate with MELONTEL, and have obtained great rewards from it.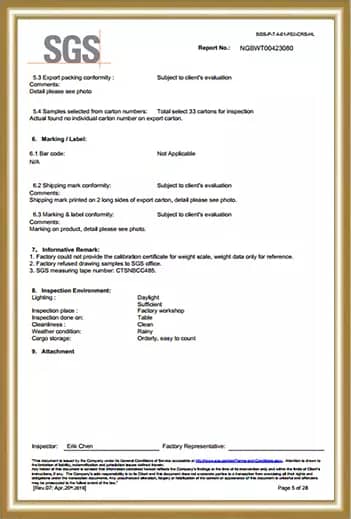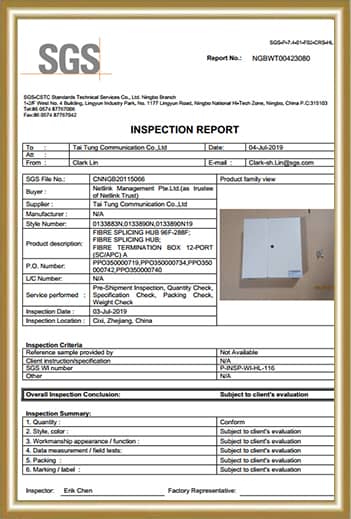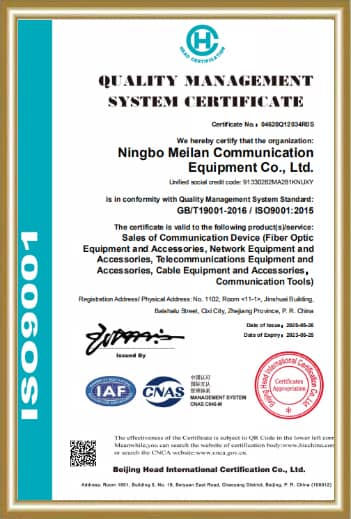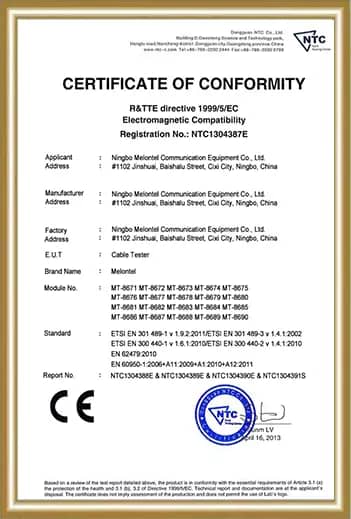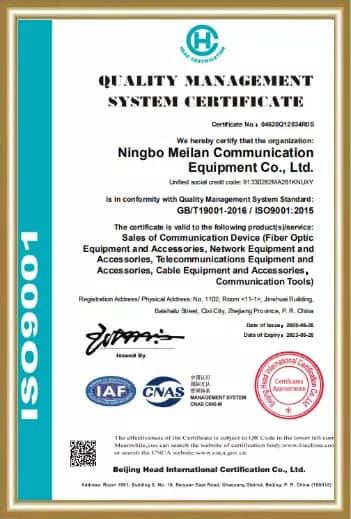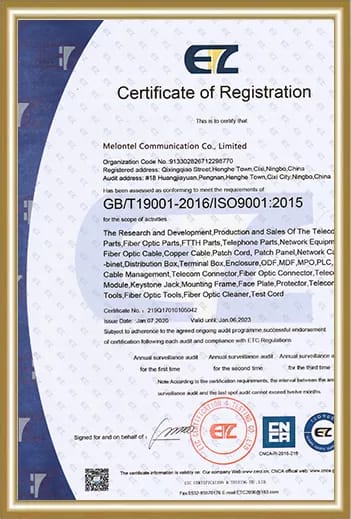 MELONTEL
Your Professional FTTH Accessories Manufacturer
FTTH Accessories Data Sheet
Planning to roll out an FTTH (Fiber To The Home) system is a very meticulous process. You will need a few things to make the installation go as smoothly as possible. In this guide, you'll get an overview of some of the most common FTTH accessories. You'll also know what each one is used for.
Remember, this is not a comprehensive and complete list but a good starting point when shopping for components. Companies like Melontel can have more than the number on this list. Keep reading to learn more.
What Are FTTH Accessories?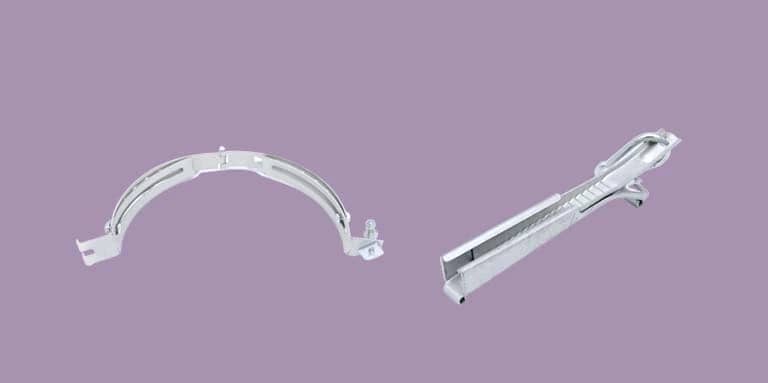 FTTH Cabling Accessories are devices that enable an FTTH project. They provide the necessary support to ensure a successful deployment. By choosing the right accessories, you can improve the performance of your FTTH network.
There are many applications of FTTH Cabling Accessories. They can support numerous cables and wires. You can use some to secure a variety of cables, including fiber optic cables. However, each accessory has its own application. Also, some of the advantages of these accessories are:
Great for interior and outdoor cabling installation
They may switch cable positions while also protecting the cables
Long operational life and no maintenance required
Excellent anti-corrosion properties
High tenacity
Resistance to abrasion and wear
Long-lasting
Kinds of FTTH Accessories
Fiber optic cable accessories are far more than a single type. Below are some of the kinds with a description of each:
Drop Wire Clamp
Also called FTTH clamp, this accessory is utilized to develop FTTH networks. Drop wire clamps are designed to secure telephone drop wires. They are made of stainless steel, aluminum, and sometimes thermoplastic to ensure strong corrosion resistance and long service life.
Stainless steel and plastic drop wire clamps support one and two-pair drop wire at span clamps and drive hooks. It must maintain a proper length of drop wire without slippage. The clamps can maintain it until sufficient weight is applied to break it or until a maximum load is reached.
Stainless Steel Strap
Stainless steel straps are fastening solutions used to anchor, secure, and suspend industrial fittings and other devices to poles. Commonly known as the stainless steel band, it must be used in conjunction with a stainless steel buckle.
The FTTH accessory is composed of 304 stainless steel. Also, it features a rolling ball self-locking mechanism for a seamless installation while maintaining tensile strength of 176 lbs. Grade 304 stainless steel straps have high corrosion resistance and strength and are easily shaped and welded.
FTTH Fiber Optic Pigtail
Fiber optic pigtails are commonly the best pick to connect fiber optic cable to other equipment. The connector side of the pigtail is used to connect the equipment. On the other hand, the opposite side is melted with the fiber cable.
By melting together the fiber glasses, it is possible to achieve a low insertion loss by melting together the fiber glasses. The most common forms of fiber optic pigtails have 0.9mm diameters and are inserted inside an ODF unit.
FTTH Fiber Optic Patch Cables
An FTTH fiber optic patch cable is a fiber optic cable that is terminated on both ends with fiber optic connectors. The cable is also known as fiber optic patch cord or fiber jumper cable. However, these cables are only suitable for indoor use.
Low-bending-radius, high-strength FTTH bend-insensitive fiber optic cable is frequently utilized in FTTH access networks. The FTTH patch cable is primarily created to be pre-terminated with connectors. When it arrives at the scene, it can be instantly placed, and each product is labeled with a serial number. So, this accessory of fiber optic lights the path to easy installation and future maintenance.
Fiber Optic Adapters
Fiber optic adapters are used in fiber optic connections, and their most common application is to provide a cable-to-cable connection. They are also known as mating sleeves and hybrid adaptors. Mating sleeves refer to fiber optic adapters used to connect the same type of fiber optic connectors. In contrast, hybrid adaptors refer to fiber optic adapters that are used to connect different types of fiber optic connectors.
The company uses top-notch raw materials and manufactures these in strict accordance with international standards. So, making these kinds of FTTH accessories is entirely comparable to the goods of other manufacturers on the market.
FTTH Mechanical Splice
Another OFC accessory is the fiber mechanical splice. It is crucial and very handy to utilize in FTTx. You can use it to join two pieces of fiber quickly. 
A mechanical alignment of two cleaved fiber ends is provided by a specific housing. Then a matching gel is put between the ends to increase coupling and decrease the back reflection. Mechanical splices can be utilized in the field without the requirement for fusion splicing and are simple and inexpensive.
FTTH FAST Connectors
One of the accessories for FTTH is the FAST connectors. FAST means field assembly fiber optic connectors.
Because of the fast fiber optic connectors, you do not need an expensive fusion splicer to do the work. Also, you do not need to worry about the power supply to the fusion equipment. The OFC accessory is very small in size, easy to transport, and convenient to use. All you need are some simple tools, and the connectors can be terminated by hand.
FTTH Boxes
Fiber optic boxes, faceplates, and fiber optic sockets are frequently utilized in FTTH projects. Fiber optic boxes are used to manage fiber fusion, termination, and output of fiber cables and pigtails. They are typically utilized with SC or LC ports. Custom-made FTTH boxes are also available.
These enclosures are small in size and versatile. Regardless if you want to put it on a desk or hang it on the wall, it's very handy. The small one can be used with 2-core fiber or 4-core fiber. Generally, the larger fiber optic terminal box can be outfitted with PLC splitters, pigtails, and patch cables. You can also use it in a variety of connection options and sizes. 
What is FTTH?
Fiber to the Home (FTTH) is a broadband telecommunications system that uses fiber-optic cables. It also uses FTTH Fiber Optic Cable Accessories and other optical equipment to offer telephone and broadband Internet services.
Fibers are directly connected to individual residences or multi-tenant buildings in FTTH networks. Also, PONs and PTP Ethernet-based solutions come in a variety of flavors for FTTH.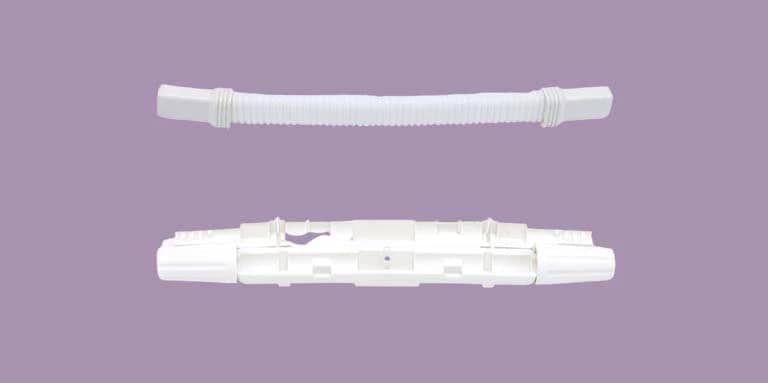 What kind of equipment is required for FTTH?
There are different pieces of equipment when creating an FTTH. It includes things like Optical Distribution Frame, Fiber Distribution Terminal, and Passive Optical Splitter. 
Other important items are Fiber Access Terminal, Optical Line Terminal,  and FTTH Fiber Optic Cable Accessories.
What's the difference between a fiber pig tail and a patch cable?
There's a great distinction between pig tail and patch cord. For example, only one end of the pigtail has a connection attached, while the other end is left open. On the other hand, both ends of a fiber patch cord are equipped with connectors. Moreover, you can make two pigtails by cutting a fiber patch cord in half.
Conclusion
FTTH Accessories are important devices used for any Fiber to the Home project. Without them, projects would not be able to get underway or be completed. Surely, fiber cable lights the way to a newer and faster connection anywhere in the world.