What Is A Fiber Optic ST Connectors? Here Is The Ultimate Guide.
If you are looking for a TUV certified manufacturer, then MELONTEL is an option you cannot miss. Over the past 27 years, MELONTEL has been focusing on the manufacture of products in the field of communications, and is committed to providing high-quality products to customers around the world, and has achieved impressive results.
Customized production
Professional R&D design team
Provide competitive solutions
24/7 online support for customers
MELONTEL: Manufacture Fiber Optic ST Connectors For Global Customers
Years of experience in focusing on production have made MELONTEL a high-quality supplier to customers around the world. The company's R&D team ensures product innovation, and the quality inspection team ensures that the products received by customers are high-quality and reliable.
Melontel Communication
Your Professional Fiber Optic ST Connectors Manufacturer
Fiber Optic ST Connectors Data Sheet
Currently, there are a plethora of fiber connections to choose from. Some are from the beginnings of fiber technology and have since become outdated, while others are cutting-edge. Fiber Optic ST Connectors make connections accessible when an optical transmission is routed, so employing fiber connectors in terms of adaptability is required at termination locations. 
Fiber optic connectors used to be a source of worry for network installations because they were so complex to use. Suppliers are now creating more consumer-friendly connectors that conform to industry requirements. As a result of these advancements, many businesses rely on fiber optic technologies to develop their business networks.
Melontel, a reputable firm, employs qualified staff and specialists in designing and manufacturing communications systems that use cutting-edge technology to meet your needs.
What is ST fiber conector?
The "ST" stands for Straight Tip. Fiber-optic communication technologies are where they're most typically employed. These may utilize the Fiber Optic ST Connectors for both short-distance and long-distance purposes.
A 2.5mm ferrule with a clear circular plastic or metal core is one of two materials used in ST connectors. The connection is held in place by a twisting mechanism like a bayonet-style. Despite being immensely successful over the years, the ST connectors are gradually being phased out of many setups in favor of smaller, denser links.
Application and Uses
In general networks, ST connections are widely utilized. The disadvantages of these Fiber Optic ST Connectors are quickly broken when the ST head is in the spinning half of a bayonet. 
With their spherical shells and attaching mechanisms for the turnbuckle, are often used in fiber optic patch panels. (For 10Base-F, the connector is normally of the ST type.)
Structure of a Fiber Optic ST Connector
The Fiber Optic ST Connector is a device that allows fibers to be interconnected. Different fiber optic connector types are now commonly utilized as connections in fiber optical communication systems. They come in a variety of shapes and sizes and diverse architectures. 
Additionally, the essential construction of the different kinds of fiber optic connectors is the same. For example, high precision components (two pins and a coupling tube) are used to achieve fiber alignment connection in most fiber optic connectors.
What are the advantages and disadvantages of Fiber Optic ST Connectors?
When it comes to Fiber Optic Connectors, cables are often the most crucial component. It is what makes links happen, which makes fiber connectors useful. It would help if you also kept in mind the benefits and drawbacks.
Advantages
These Fiber Optic ST Connectors are more commonly utilized than Fiber SC Connectors, which were once thought to be the most important component in Telecom. These Fiber Optic ST Connectors' adaptability may explain their prevalence, as ST fiber connectors are particularly useful in tight spaces due to their 90-degree flexibility range.
When utilized in Fiber Patch Cables, an ST Connector can deliver nearly infinite bandwidth at fast speeds across short and long distances. These cables can also link fiber patch panels, hubs, switches, media converters, and routers, among other things.
The ST connectors can also ensure low signal loss and excellent efficacy. They can also provide great tolerance to electrical and electromagnetic interference, which is especially important in rooms with many other electronic devices.
In this regard, ST Connectors are ideal solutions in packed environments, both physical dimensions and data transmission volumes.
Disadvantages 
The circular shape of an ST Connector makes them less convenient than more recent square body connections.
Because this is a spring-loaded attachment, the installation must use an amount of strength to push the connector and turn the nut to use these Fiber Optic ST Connectorss.
If there is a tray with several connections, decoupling and recoupling the connectors can become laborious due to the narrow confines.
How do you connect Fiber Optic ST Connectors?
Visual Fault Finder and Handheld Tool
Get a visual fault finder, turn it on and attach it to a handheld tool.
Adapter
Pull out your adapter and load it into the handheld tool with the SC connector facing out and the ST adapter facing towards the tool.
Connecting Tools
Next is getting an SC connector and feeding it into the visual fault finder. Take out your connector, take off the dust cover boot, and then load the connector into the adapter.
 And you would want to double-check that the window is facing up. You should be able to notice that the light is coming through the window.  
The Fiber
Now that you have it loaded, take a piece of fiber and boot it in.
The Stripping And Cleaning
Then, you're going to start stripping the buffer off. After doing so, gather an alcohol wipe and clean the residues. Gather your cleaving tool to allow the fiber to be loaded in. 
If there's a piece of fiber left on the tool, take your tweezers out and pull them off. 
Push the tab forward in the connector tool you first made and insert the fiber. Once you see the light dissipate, push back the activation tab. The light should be coming through the end of the connector. 
After doing so, you can now take off the boot. 
End Process
Now, take the connector out and clean the end of the ferrule with alcohol wipes to avoid residue. And then, load up your dust cap boot over the top, and plug it into the system or component. 
What are other types of fiber optic connectors?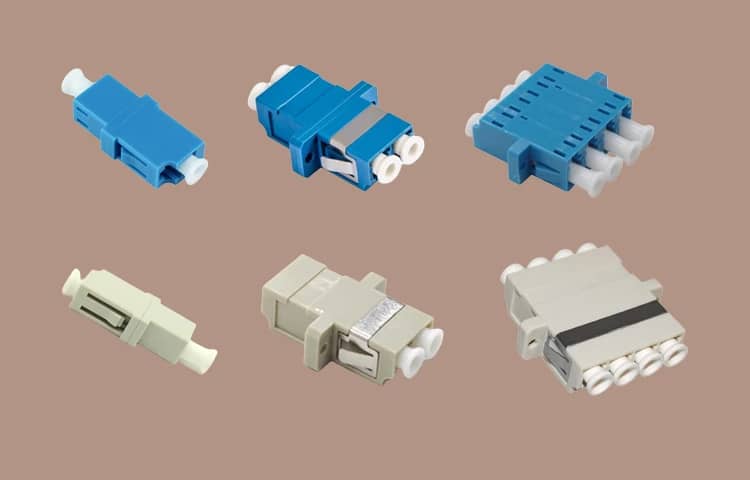 Fiber connectors are classified according to the type of cable they link. Single-mode and multimode fiber connections, for example, link with cables that have the same mode flexibility.
Several dismissals are available for numerous gadgets requiring fiber optic interconnections. LC fiber optic connector and Fiber SC connector are the most common fiber interfaces. 
Numerous systems have been designed to handle them, making widely used LC fiber optic connectors and Fiber SC connectors.
The following are fiber optic connector types:
Lucent Connectors (LC
Fiber Optic Connector)
Standard Connectors
Fiber Optic ST Connectors
Ferrule Core Connectors
Multi-Position Optical
Connectors
MT-RJ Connectors
These fiber optic connector types are all effective and efficient in their ways. Connectors could be used depending on the needs of people.
What are the parts of a fiber ST connector structure?
The fiber ferrule, the sub-assembly core, the connector housing, the fiber cable, and the stress relief boot are the five major elements in an optical attachment system.
These make up the ST connectors to be functional and handy for people.
How are the fiber ST connectors tested?
There are two types of tests: outdoor and manufacturing testing. Professionals may use a profiling system during factory testing to check that the overall finished shape of the fiber optic ST connectors is proper. An optical microscope can examine imperfections and faults in the connectors.
Field testing includes inspecting the characteristics with a special handheld optical microscope for dirt, flaws, and other tests.
How do you clean fiber ST connectors?
When the Fiber Optic ST Connectors are not used, they should be wrapped to keep dirt from the ferrule's end. Cleaning both sides with lint-free wipes wet with isopropyl alcohol before connecting and checking is recommended. 
Specific solvents, wipes, and swabs are available; however, following the manufacturer's cleaning recommendations is the best option.
Takeaway
Choosing the optimum connector might be difficult today with so many splice alternatives accessible to fiber network operators. As a result, connector choosing is frequently dictated by price, convenience, or previous experience. 
On the other hand, each connector has its distinct design and, as a result, perks and downsides.
In sophisticated fiber installations, it's easy to overlook the variations between types of fiber optic connectors. Taking the time to choose the appropriate one, on the other hand, can result in significant savings in terms of both time and money.
Before buying and installing your connectors, make sure you do thorough research to avoid unnecessary problems arising.