Fiber Optic Patch Panel
Melontel provides Fiber Optic Patch Panel in various sizes, such as 12-pin, 24-pin and other different standards to meet your different needs. Our experienced design team of engineers ensures that we are capable of producing the highest quality Fiber Optic Patch Panels.
Communication industry manufacturer since 1995
7/24 online support for your business
The manufacturing process uses 100% high-quality raw materials
Provide you with customized needs
TUV & ISO dual certified factory
Why Melontel Expert in Fiber Optic Patch Panel Manufacturing
If you are looking for a good manufacturer and supplier of Fiber Optic Patch Paneld, Melontel has the job! In China, Menlontel is a strong manufacturer that can make Fiber Optic Patch Panels that meet your needs. At the same time, Melontel is also an ISO and TUV certified manufacturer, high-quality Fiber Optic Patch Panel products will help your company grow rapidly.
One of the leading communication equipment manufacturers that produce patch panels is Melontel.
With over 100 trained professionals, you'll get all the assistance you need for your communication equipment necessities.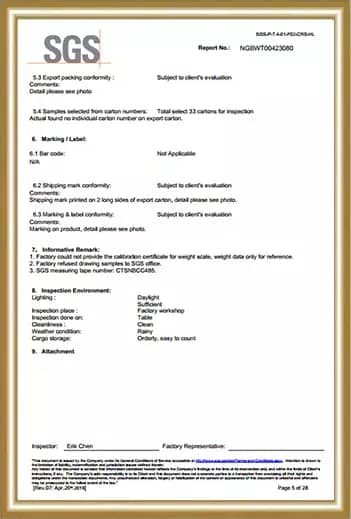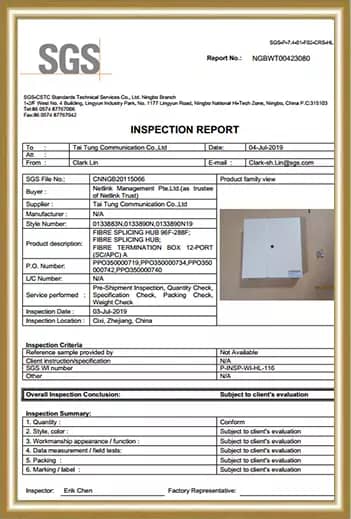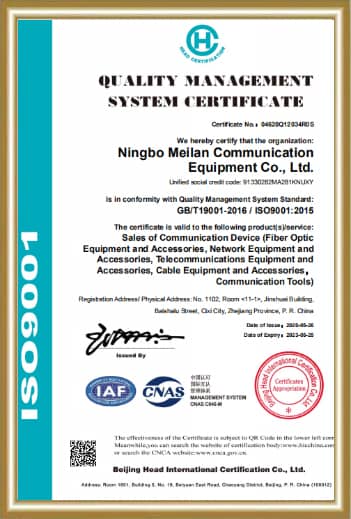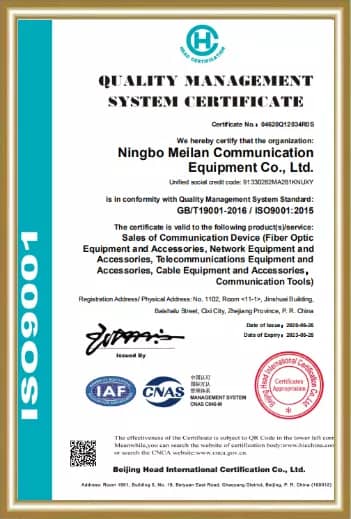 Melontel Communication
Your Professional Fiber Optic Patch Panel Manufacturer
Fiber Optic Patch Panel Data Sheet
Fiber Optic Patch Panel, The Ultimate Guide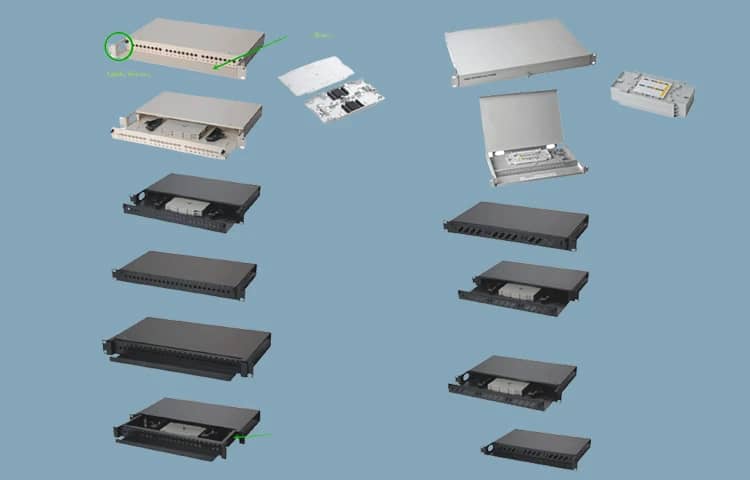 A Fiber optic patch panel is a hardware used to manage fiber-optic cables and optical equipment.
This panel is ideal for people who like to keep cables organized. Want to learn more about this optical patch panel? Keep reading.
What Is a Fiber Optic Patch Panel?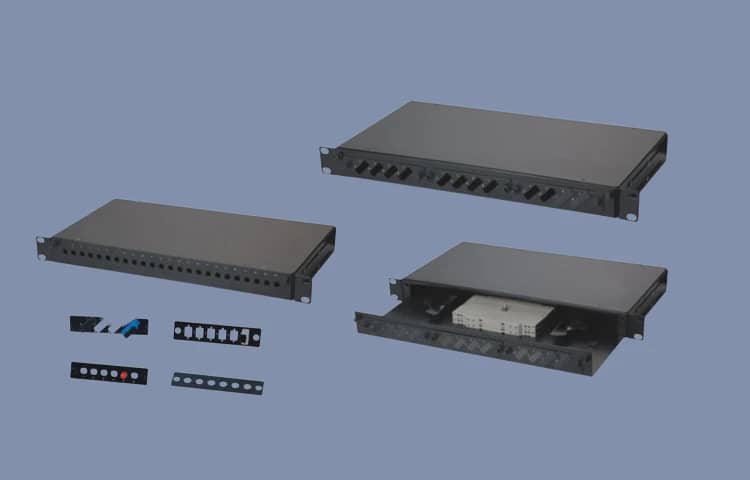 An optical patch panel is a metal enclosure containing adapter panels, fiber splicing trays, and extra fiber storage. It also includes a set of ports, each interacting with another patch wire linked to optical equipment.
The interior ports of optical patch panels are fixed since the cables are not intended to be detached. However, the outer ports are for fiber patching cables that you may plug and unplug as needed for connections.
This hardware aims to link several optical fiber lines and optical equipment. They also make it simple to terminate fiber optic cables and enable access to the cable's fibers for cross-connection.
Features
Optical fiber construction to the house is expected to increase in popularity. In such cases, a field assembly connector is typically used to speed up the installation procedure and ease fiber storage.
A field assembly connector is a pre-polished, field-installable connection designed for simple and rapid single-fiber field termination. It removes the need for polishing materials, allowing optical fiber preparation and termination to be completed in a quarter of the time.
Within minutes, you can build a field assembly connection immediately on the end of the cable. As a result, the installation process is simple and quick. It also does not require special instruments other than typical fiber preparation gear such as a fiber stripping tool, wipes, and a fiber cleaver. You also won't need an electrical power supply to build this fiber connection.
Applications
A corning fiber patch panel is ideally suited for installation in a rack or wall mount enclosure. These panels are also designed with extra places to allow consumers to utilize them.
Generally, the patch panel offers comprehensive system connectivity options that include:
Fiber optic adapter modules
Audio/video modules
Copper jack modules
Horizontal and vertical MPO adapters
LC and Keyed LC
SC, ST, and FC
MT-RJ
E-2000
Benefits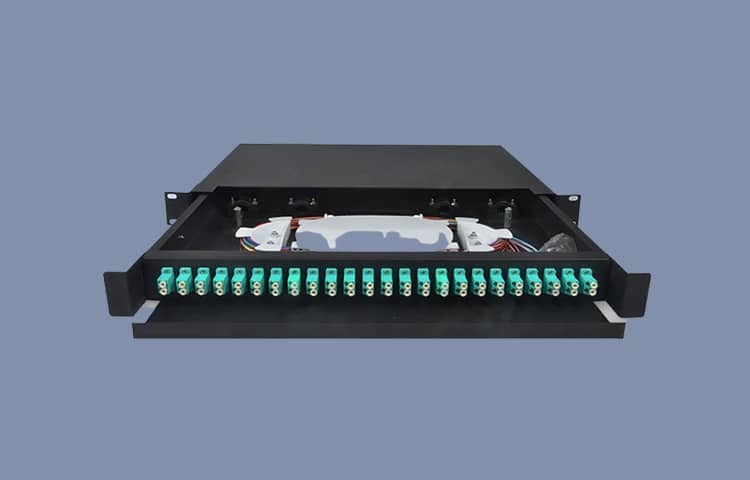 1. The connection of jack/ports into a patch panel is now easier to manage. Consequently, they can be placed in one location. This means you can easily connect the devices located in the racks without needing to use a flashlight to search behind the rack or device for the correct port.
2. It's easy to connect different devices in varied orders because you can perform all modifications at the patch panel. It is now effortless to connect different devices in different orders with this.
3. Allows for the simple termination of fiber optic cables.
4. Saves you money by avoiding the cost of wear and tear on networking equipment's input ports.
Specifications
Rack-mounting or wall-mounting
Height of rack unit
Pivoting, sliding, or fixed
Outdoor or indoor
Front-only access or both front and back access
Slice and patch or direct patching
Standard ribbon, single fiber, or SpiderWeb Ribbon for the intended application
Unloaded as a bare chassis, with just adapters, or with adapters and pigtails
Required type of adapter
Fiber count
You may also opt to choose a corning fiber patch panel that has the following specifications:
Slide-out tray 
Removable and see-through cover
Transferable tinted polycarbonate front door
Field-installable lock kits 
Brackets that are stain relief
Clips and guides for routing
Mounting brackets
rack space options of 1U, 2U, 3U, and 4U
What are the different types of Fiber Optic Patch Panels?
The location of the installation is critical since it will point you to the sort of patch panel required. Making this decision is the first step in ensuring a good installation. So, choosing the right variety of optical patch panels may create a significant impact on your network system. 
Here's the list of its different types: 
LC Fiber Patch Panel 
LC fiber patch panels are ideal for less space and are commonly used in thick racks. This patch panel comes in three varieties: fiber optic patch panel 48 port, 24 port, and 12 port.
With its 1U dimension and LC duplex ports on both sides, this fiber patch panel can handle the connecting and cross-connection of 96 fiber cables. It also has silk-screen labeling on the front and back sides for improved cable management. 
SC Fiber Patch Panel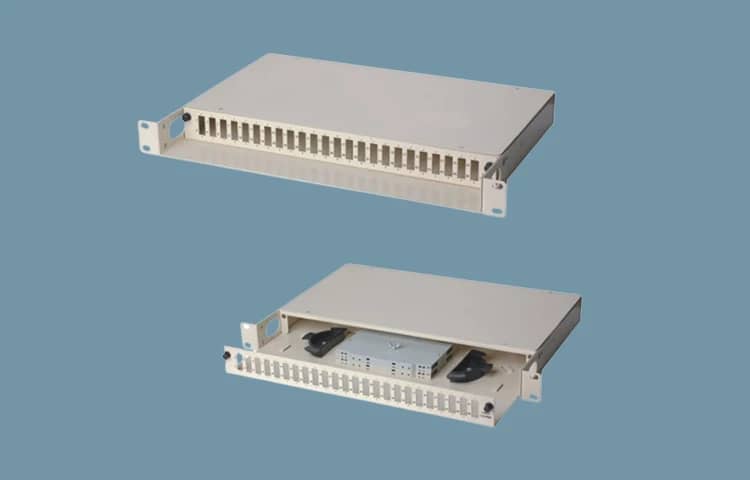 SC fiber patch panel is designed for Gigabit Ethernet and utilizes SC adapters. You may have this panel in three options: the 12 port, the 24 port, and the fiber optic patch panel 48 port.
MPO/MTP Fiber Patch Panel
MPO and MTP's multi-fiber connectors join 12 to 24 fibers in a rectangular iron law. They are intended for parallel optical links ranging from 40Gb to 100Gb.
The 12 MTP/MPO fiber adapter panel has a double reinforced construction with 12 horizontal adapters and is used in FHD series enclosures. If you are looking for the ideal choice to protect cables better, the double reinforced design is the right option.
Where should you put your fiber optic patch panel?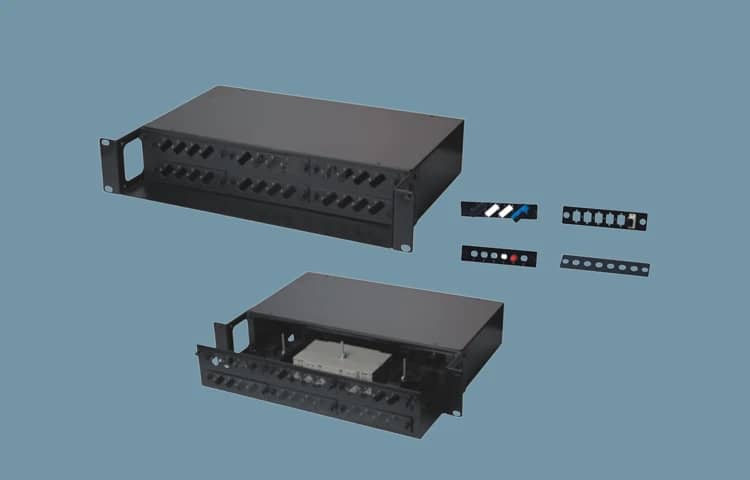 You can install fabric optic patch panels in three different locations:
1. Walls fabric optic patch panels
You can mount them in a telco backboard (3/4″ plywood), concrete, or a metallic panel.
2. Racks fabric optic patch panels
Fiber patch panels are rack-mounted in either 19″ or 23″ racks, as described by the EIA-310 Standard.
3. Outdoor fabric optic patch panels
Outdoor fiber patch panels are often built from fiberglass, steel, or aluminum. Such materials can protect cables against snow, rain, wind, and dust. 
How do you connect cable to the fiber optic patch panel?
First, you should prepare the patch panel and ensure that you will do this task on a clean and flat work surface. Because the patch panel is delivered empty, the adapters must be fitted into the mounting plate. 
You should secure the mounting plate in place.
Next, you should prepare cables according to conventional termination techniques and make sure there are plenty of extra cables to deal with. 
Then, you must fix the cable to the gland and roll the surplus fiber onto the spool. 
After that, remove the safety cap and insert it into the adapter. Once all cables are connected, use a zip tie to bind the cables in a bundle.
Next is to label each jack position on the patch panel to identify them easily.
Finally, install the patch panel into a rack or cabinet
Is there a difference between a patch panel and a switch?
Patch panels and network switches are somewhat interchangeable in the sense that they both serve the same purpose of connecting various networked devices. 
Switches are often smaller, with a more restricted port selection. They are also not typically rack-mountable. On the other hand, a patch panel can simplify the wire management of higher numbers of connections. They can also be rack-mounted.
Takeaway
A fiber optic patch panel is a versatile networking device that may help you arrange your data center or server room. It also makes it easier to add, change, and move cables. These optical patch panels may also be mounted outside, on a rack, or on a wall.
The connector that you'll use will also make significant changes to your network system. You may choose from these three options: MPO/MTP fiber patch panel, LC fiber patch panel, and SC fiber patch panel. 
By having optical patch panels, you can easily terminate cables and avoid wasting money due to wear and tear on input ports.