Fiber Optic Converter, Everthing You Need Know
To date, MELONTEL has been providing quality products to customers around the world for more than 27 years. Years of deep cultivation in the field of communication equipment has ensured that MELONTEL has completed a solid technical accumulation, and passed the TUV certification many years ago.
Customized production
Professional R&D design team
Provide competitive solutions
24/7 online support for customers
MELONTEL: Manufacture Quality Fiber Optic Converter For Global Customers
MELONTEL has been providing quality products and services to customers around the world for more than 27 years. During this period, the company's engineering team and R&D team played a vital role.
Only because MELONTEL is convinced that truly good products can be recognized by the market. At present, more than 30 agents all over the world have chosen to cooperate with MELONTEL, and have obtained great rewards from it.
A cost-effective solution to overcome most network cables' distance and bandwidth limitations is installing a fiber optic converter. 
This device utilizes fibers and integrates new equipment into any existing cabling infrastructure, increasing the transmission distance and bandwidth of a certain local area network. In this blog, let's talk about a fiber media converter, its applications, and its different kinds. 
Melontel, a trusted company, consists of trained professionals in producing and manufacturing communication equipment using innovative techniques to improve all your communication needs.
What Is a Fiber Optic Converter?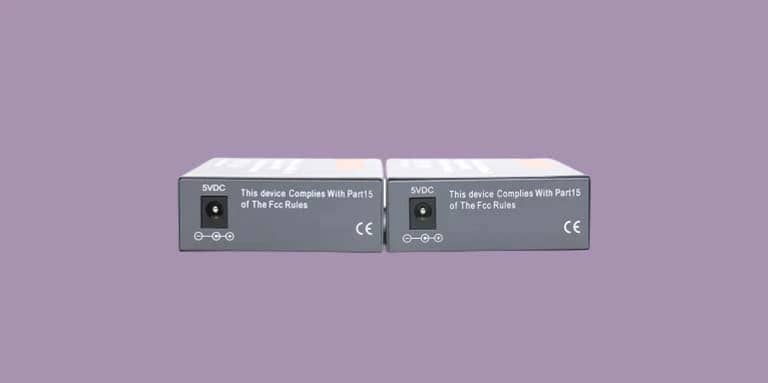 Also known as a media converter, it is a networking device that facilitates the connection and translation of signals between a fiber optic cabling media and another varying cabling media such as an unshielded twisted pair copper Ethernet cable media. Fiber media converters also convert light signals to electronic signals and vice versa. 
These converters are also referred to as copper-to-fiber media converters that allow the introduction of fiber into a local area network without altering or changing the existing copper wiring and the copper-based switches. There are also fiber-to-fiber media converters, also called transponders, that make cost-effect wavelength conversion for different wavelength division multiplexing purposes. 
Benefits
Today, network complexities and demanding applications are increasing, with more devices needing higher bandwidth and longer distance transmissions within local area networks.
With fiber optic converters, they allow the utilization of fibers when they are needed, and they offer seamless copper and fiber integration in several LANs.
Fiber media converters also support various protocols, media types, and data rates, which can help in creating more cost-effective and reliable networks.
Other increasing network demands are listed below:
1. Converging WANs and LANs with more growing networks in several physical areas
2. Capital investments are restricted and preserved in legacy routers and switches because of budget constraints
3. The rise of new network services cannot keep up with the increasing bandwidth demands.
Media converters convert UTP to fiber and extend fiber links to increase network distances to combat these problems. These devices also maintain investments in existing equipment, increasing the existing fiber's capacity with WDM wavelengths, especially with several multiplexers.
Applications
The following are the applications of a media converter:
For connection of various cabling types, translating electronic to light signals and vice versa
Prolongs the life of wiring plants and legacy networking equipment
For different communication protocols
When the range of your network connections needs extension through fiber optic cabling
Fiber media converters enable copper-to-fiber conversion and fiber optic connectivity when copper cabling's transmission distance is less than between varying network devices. Fiber optic cabling can connect copper ports in two different network devices even over long distances through copper-to-fiber conversion. 
Media converters are also useful when a local area network needs to expand its reach to multiple locations. They can connect multiple LANs, forming a large campus network area that can span over a single limited geographic area. 
Selection guide
Proper fiber media converters can help reduce labor and cable costs when they provide solutions for extending Ethernet transmissions. When you select one for your needs, the following are important factors you need to consider:
1. The chip of this device should be workable in half-duplex and full-duplex systems. Its versatility makes it compatible with HUBs and N-Way switches that can only operate in half-duplex mode, preventing data loss or serious collision.
2. A connection test should be done to check the compatibility of fiber media converters and other optical fiber splices. Doing this can prevent any data loss or transmission instability.
3. Temperature measurement should also be done because these converters cannot work efficiently in a high-temperature environment.
4. All media converters should be equipped with a safety device to guard and prevent any data loss.
5. An incompatibility risk increases when your converter does not meet the IEEE802.3 standards.
Considerations
Even though media converters are plug-and-play devices that are easy to use, you still need to remember important considerations when you connect them to your network. The most important consideration is to choose a flat and secure place where you will install them, and there should be enough space around them for ventilation.
Other considerations are listed below:
1. The wavelengths on all the converters' transceivers should be consistent, and their data rates should also be the same. You must also remember that the type of transceiver on both ends should be similar. 
2. The end face of your fiber patch cable should be compatible with the port of your media converter. 
3. It's important to maintain the operating temperature to allow media converters' proper and efficient function. 
What are the types of Fiber Optic Converter?
Fiber media converters have variants that support different data rates, network protocols, connectors, and cabling types.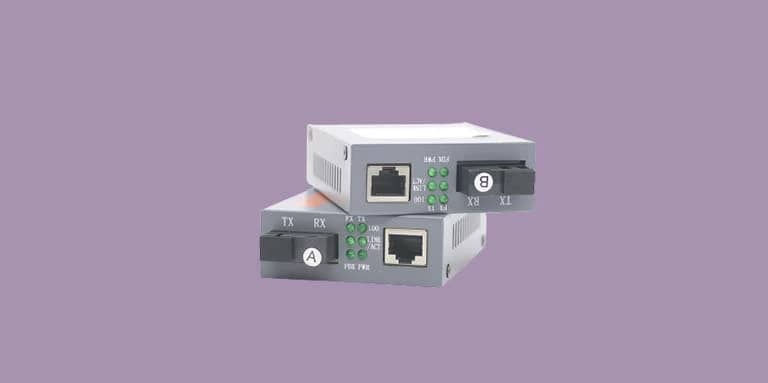 Fiber to Fiber Media Converters
Fiber-to-fiber media converters allow connectivity between fiber media converter multimode and single-mode, as well as between single fiber and dual fiber. They also allow the conversion of wavelengths from one variant to another, including CWDM and standard wavelengths. Generally, these converters don't depend on any protocol and are available for TDM and Ethernet applications. 
Copper-to-Fiber Media Converters
Copper-to-fiber media converters support the standard IEEE 802.3, and they are compatible with Fast Ethernet, Ethernet, 10 Gigabit, and Gigabit Ethernet devices. Some media converters can also support 10/100 and 10/100/1000 rate switching to integrate different interfaces and data rates into one smooth network. 
PoE Media Converters
PoE or Power over Ethernet media converters provides cost-effective and reliable fiber distance extension to other PoE-powered machines. These converters can provide power to IP phones, IP cameras, video conferencing equipment, and WiFi devices compatible with copper UTP cabling. 
Chassis-Based and Standalone Media Converters
Compact standalone media converters are either DC or AC powered. They can also convert copper connections to fiber. 
On the other hand, chassis-based converters are installed through chassis configurations. They are plug-in modules that provide rack-mount and high-density chassis enabling multiple fibers to run in star topologies' copper switches.  
Unmanaged and Managed Media Converters
Unmanaged media converters are simpler and easier to use and install. They allow communication among most devices, but they do not provide the same fault detection, monitoring, and configuration as managed converters. 
These converters are also not difficult to configure, and they provide different networking features that can easily be configured with fault propagation, remote fault indication, and loopback modes. 
Managed media converters are generally more expensive, providing better network monitoring, remote configuration functionality, and fault detection. These managed converters have more advantages in improving connection reliability and reducing operating costs.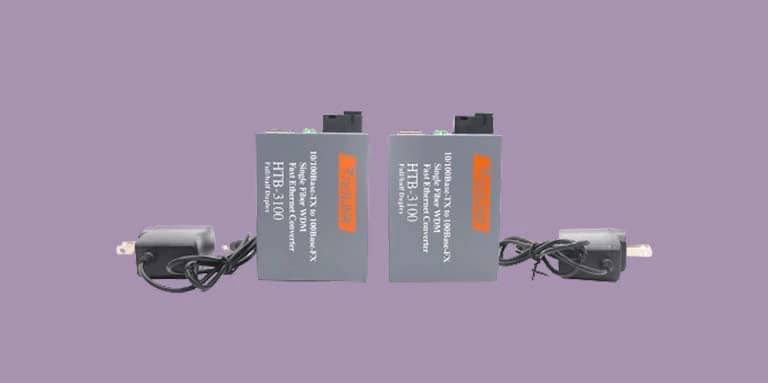 Gigabit Media Converters
Gigabit media converters are best for converting fiber optic and copper networks. They are best for industrial applications because they allow bi-directional communications, and they can also provide an extension of a network over long distances between two devices. 
SFP Media Converters
Small form-factor media converters are best for extended IP network purposes. They can provide more than one SFP port to allow utilizing SFP optics. These converters can offer the SFP technology flexibility for transmission of fiber optic converter to Ethernet. 
Can you convert fiber to Ethernet?
When you want to convert fiber to Ethernet, you need a media converter to connect Ethernet on one end and any fiber connector on the other end. Aside from media converters, other plug-in devices can also allow fiber conversion to Ethernet. 
What exactly is the distinction between a media converter and a switch?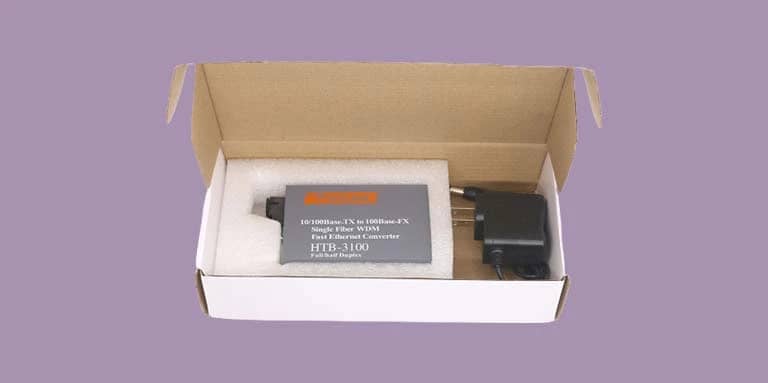 Media converters are flexible and affordable devices to convert electrical signals into optical signals ideal for fiber optic cabling. They enable combining various signaling formats to form a single functioning local area network. 
On the other hand, network switches allow communication between wired network devices connected to the same network. They are commonly wired to a router to access the internet through a modem. 
Is it necessary to use fiber media converters in pairs? 
Fiber media converters don't always have to be in pairs because they can connect to any Ethernet fiber port that supports their compatibility. With this, only one media converter is required. However, there are some converters, such as for legacy infrastructure, which are constructed to work in pairs.
Takeaway 
Fiber media converters are important FTTH accessories that can improve network connectivity, expand the reach of most local area networks, and provide a cost-effective and reliable solution to converting electrical signals into fiber optic cabling's optical signals.