DP Box
Melontel can provide you with various styles of BP box from 1pair to 30pair. Melontel has been manufacturing communication equipment since 1995, producing and selling products for more than 90 countries around the world every year,
Melontel provides you with high-quality, cost-effective BP boxes. We offer a wide range of standard BP boxes. If you need customization, Melontel can provide you with a professional team to customize services to meet your specific needs.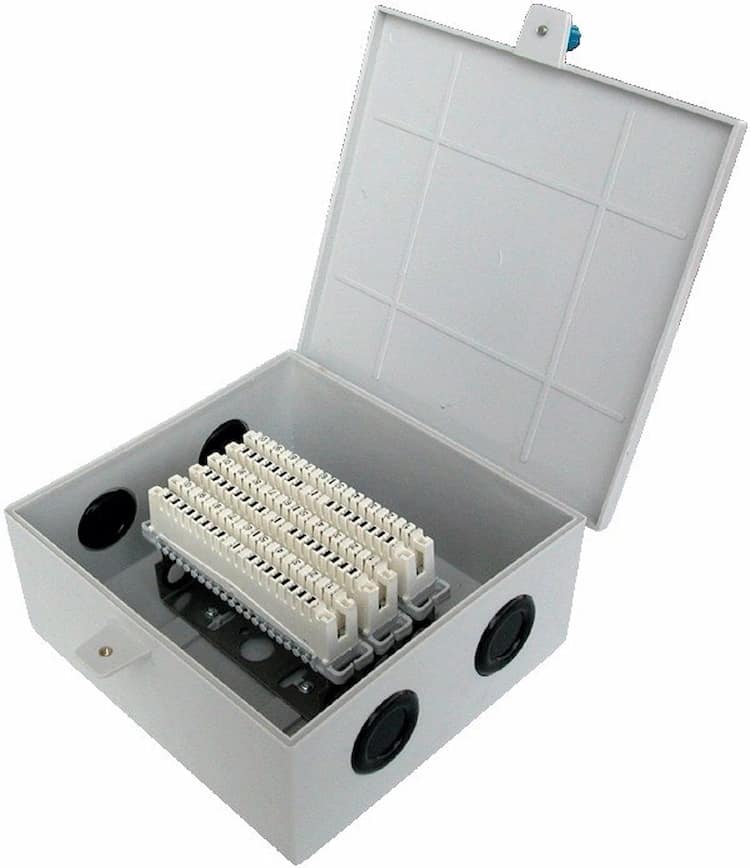 Melontel
Your Professional DP Box Manufacturer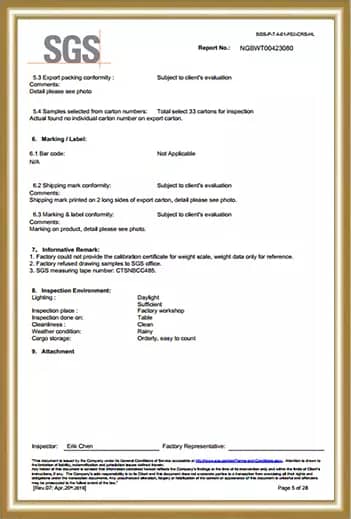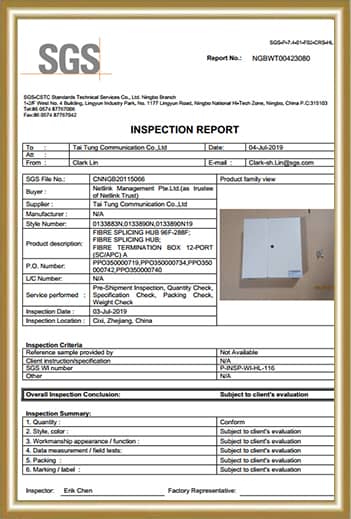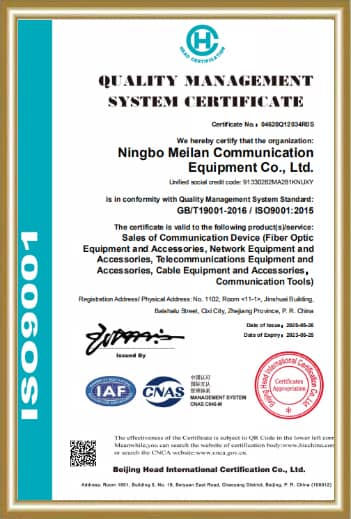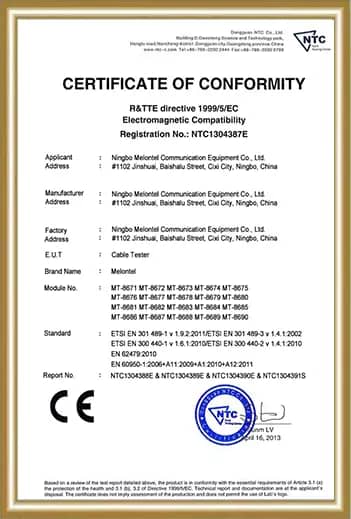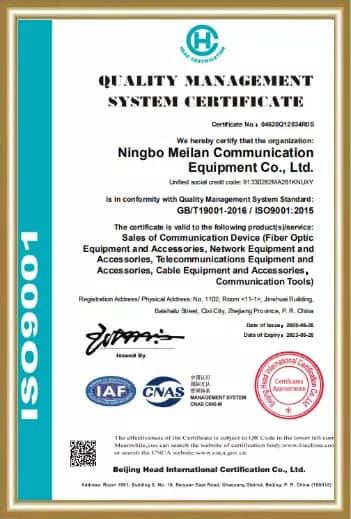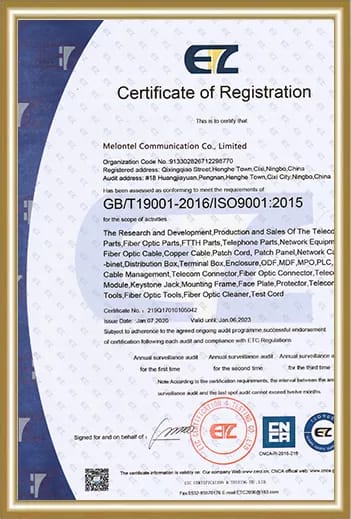 Types of DP Box, Get the Latest Quote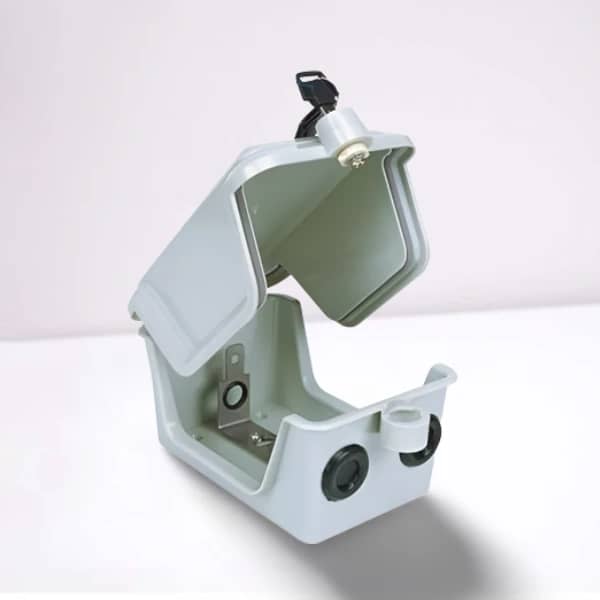 The DP Box, also known as a panelboard or electrical panel, is an important part of the electrical system. Additionally, a panelboard is a box that houses circuit breakers and fuses in one location.
These breaker panels or electric panels protect the circuit by breaking power when there is an overload or short circuit. They also provide protection from fire by containing any sparks from a blown fuse or breaker to only one area. 
Melontel provides solutions for all your communication equipment problems, from buying to transporting, utilizing, and post-sale matters.
DP Box Defined
A DP box or power distribution unit (PDUs), or distros as they're also known, helps transmit power from a utility grid to other equipment in a circuit safely. Usually, it contains a single input and several outputs, enabling several units to be linked to the PDU instead of connecting to the power grid directly.
This way, supplying electricity is much safer, more effective, and practical, among many benefits of PDUs. Additionally, it helps minimize the likelihood of damaged fuses or unsafe short-outs.
Power distribution boxes come in various forms, sizes, and constructions, and they are frequently made to order. Input and output amperes or voltages, as well as the total inputs, are all possible variables. Often, they're also produced with additional safety features like MCBs or RCBs.
DP Plastic Box in FTTH
As devices transmit electricity, the DP Plastic Box is expected to meet certain requirements to complete its tasks effectively. DP (distribution panel) boxes are applied in residential terminal modules for interconnections for sub-transmission and distribution power cords, as well as subscriber's indoor lines. 
Here are some of the technical and design requirements:
Technical Requirements
The panelboard is typically housed in a metal enclosure with one or more doors for access. Generally, the front of the panel will have several rows of circuit breaker switches, each one controlling one set of cables coming from the distribution transformer.
Direct point boxes must be engineered and built to be ground-mounted. The 30-pair gateway blocks must be shared to directly sever the supplementary cable and the consumer's indoor cables/wires. Also, there's no need for cross-connection.
With a 50 and 100-pair DP box, consumer cables are a must in interconnections. The boxes mustn't have visible straight corners and edges or any flaws that could endanger personnel or cause damage to other machinery used alongside the boxes.
Any objects larger than a millimeter are kept toxin-free to protect the housing from weather elements, including the box's contents.
Design Requirements
On average, there will be three types of indoor distribution boxes available:
1. Type-1: 30 pairs for Maximum Secondary Pair Terminations
Type-1 is applied in direct termination with thirty pairs of supplementary and indoor wires. This doesn't need any interconnection.
2. Type-2: 50 pairs in Maximum Secondary Pair Terminations
Type-2 comes with 50 pairs used in the interconnection with that number of supplementary cables.
3. Type-3: 100 pairs in Maximum Secondary Pair Terminations
Type-3 follows the type-2 application in interconnections with a hundred pairs of supplementary codes and 100 pairs of indoor wiring.
These direct point boxes must be engineered with major parts like:
Backboard For Frames
Base panels
Cable entry holes 
Cable Support
Cover
Dp Lock
Earthing Terminal
Fixing Holes For Mounting
Mounting Frames
Wire Guides
Rubber Gaskets or Grommets
Base Pane:
Base panels rely on steel sheets, the same as the main component of typical DP base panels. The metal surface layers with quality varnish or synthetic polymers. In general, The average DP wall thickness is 1.5 mm.
Cable Entry Points:
Type 1 (30-Pair): Require double panels up and down measuring 40 mm in diameter
Type 2 (50-Pair): Require double panels up and down also measuring 40 mm in diameter
Type 3 (100-Pair): Require double panels up and down measuring 50 mm in diameter
Mounting Fixing Points: Comprise four mounting holes measuring 5mm in diameter
Cable Support: Is required up and down with U-shaped metal sheets across from the entry points, serving the role of hooks for the plastic cord ties
Backboard for frames: Typically constructed from non-conductive substances 
Cover: Metal sheets are commonly applied in DP covers, with an average thickness of 1.5mm
Benefits of A Temporary Distribution Box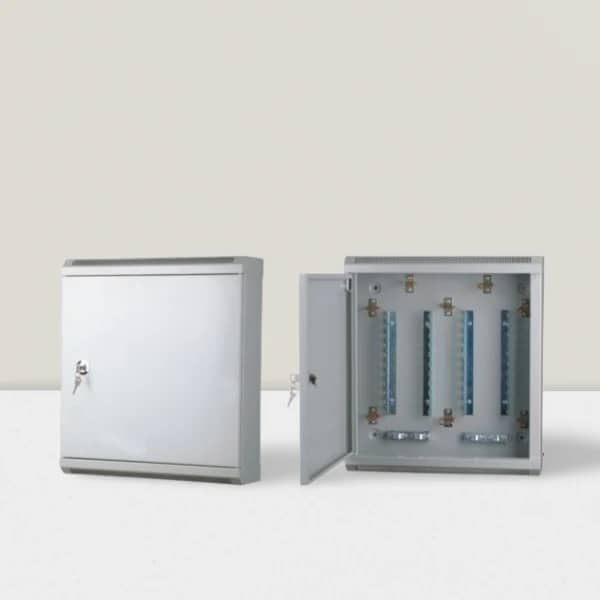 The following benefits make energy distribution boxes crucial in any application but are even more important in larger circuits due to their modular design.
Safety
Improved safety results from fewer wires, reducing tripping and getting electrocuted. The RCBs and MCBs have an extra safety component that guards against electrical surges, overloading, and fires.  
Their modular design also makes it simple and potent to boost the circuit's bandwidth, making them ideal for large carnivals, music festivals, weddings, and sporting events. Indeed, power distribution systems are widely applied in multiple niches, from corporate events, weddings, clubs, bars, churches, sporting events, and broadcasting.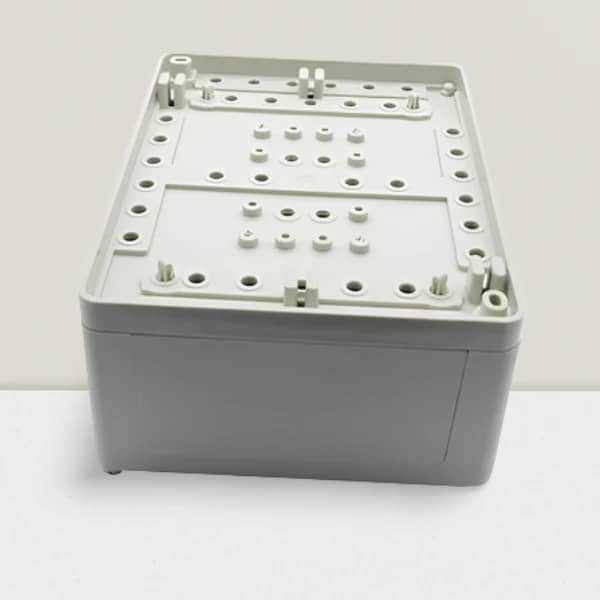 Durability
In addition to reducing potential power waste, having fewer wires to engage with keeps the surroundings safer for workers and guests. Cables can be a source of danger and have a bad tendency to become yanked on objects. The fewer you have, the better! Additionally, improved efficiency leads to lower energy costs.
Organization
Ultimately, PDUs eliminate the need to hook up individual output units to the direct electricity source. This simplifies the electrical circuit, making transmission more efficient by preventing consumers from using extra cables than are absolutely needed, acting as energy savers. 
They also have custom-designed outputs with exacting voltages to enhance the quality of the electricity transmitted, a process called power filtering. 
Main DP Box vs. DCB Box?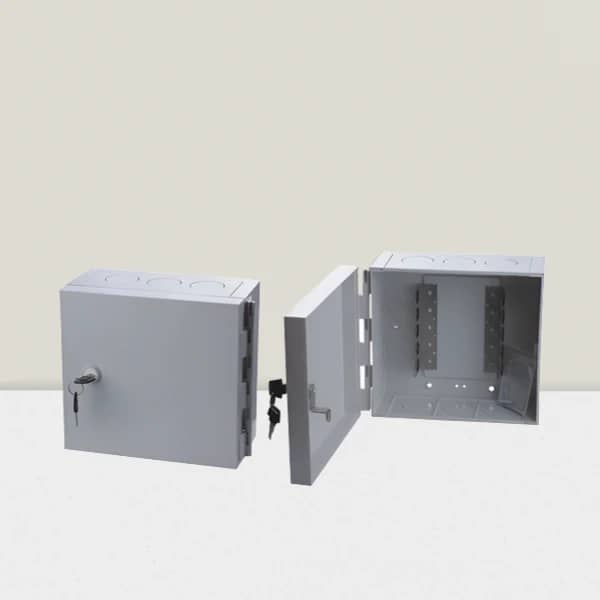 The main DP box is used in residential terminal modules for interconnections of supplementary codes and subscriber's indoor wires. In contrast, DCB boxes are distribution or connection boxes used either as DPs in supplementary networks or as linking boxes for consumers' service cables. The latter is often surface mounted outside the consumer's wall.
Why Are DP Boxes Useful?
Because power distribution boxes negate the need for connecting individual output units to the main source, they simplify energy transmission. With a simpler circuit, the power transmission becomes more efficient as fewer wires are used. 
Also, these boxes make the surroundings safer for everyone by eliminating extra, unnecessary wires dangling that often get hooked on things.
What Is A DP Box Electrical?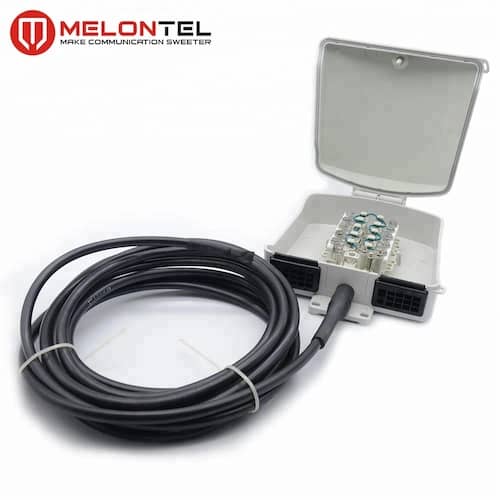 DP box electrical refers to distribution panels in energy supplies. As switches, they are bi-poles. Within energy supply systems, they differ from transformers according to the specific engineering, voltage size, use, or cooling methods.
What Is A Krone Type DP Box?
The Krone type DP box is used in versatile indoor and outdoor telephone DP boxes, available in two compact sizes of varying heights, and constructed for surface mounting. 
Additionally, they're made to withstand the elements with corrosion-resistant materials and can handle 50, 100, and 300 pairs.
What Does DP mean?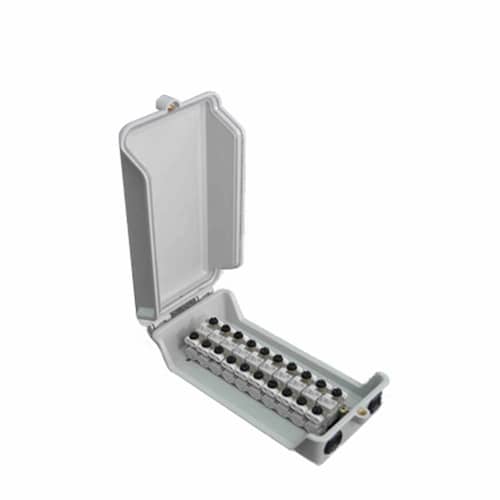 DP means distribution panel in power supply systems, which differ from generators according to a few specifications.
Wrapping Up
The DP box contains several circuit breakers and other components as devices that help distribute electrical power to various parts of an electrical system. They are used to protect the system from overloads and short circuits. 
Their efficiency lies in better understanding how they work and applying them correctly. Hopefully, this guide helps you better understand all you need to know about them!
How to connect the DP box?
The term "branched line" refers to the electrical devices that require connecting one or more lines of wires to different places simultaneously as the DP box.
For example, you are branching off the line and connecting to the socket or lamp.
In principle, a DP box is recommended so long as it's an intersection that is a junction.
In the present installation at home, a small percentage of the branch lines do not require a DP box and instead utilize the 3-way split line.
If the lines are high, it is recommended that the DP box is employed to divide the string. It is suggested to utilize the DP box as long as possible.
The network cable combines Category 3, 3, 4, and 5 non-twisted pair cables. It also makes use of RJ-45 plugs for connecting your network device to the switch or hub.
In reality, only four cores (1st, 3rd, 2nd, and the 6th core) of the 8-core twist pair are utilized, while the remaining four seats are not.
The DP box utilizes the four idle cores and swaps out two network cables using one network cable.
The objective is to build the network cable distribution box. Inside the distribution box, the network cable with eight cores is split into two groups. Each group comprises four seats that are joined to the two media interfaces of RJ45.
Connect two DP boxes to each end of your network cable. This aims to achieve multiplexing of network cables or to connect two terminals via only one line.
1. First, ensure that the network cable you pull over can connect to the Internet and is an IP address that is fixed or dynamic.
2. It is recommended to purchase an at-home router. It costs 10 yuan, and the cost of a simple switch isn't much different. It also has wifi connectivity.
3. The network cable connects to the port on the router. Afterward, two cables from the network are utilized to connect the router's LAN port to the computer.
4. Set the router up and configure it following the steps of the wizard. Internet access is possible with fixed IP or dynamic Ip (according to the circumstances).
How many types of DP boxes?
The DP boxes generally fall into two classes. The first can be the power DP box connecting the power source. In general, we are referring to the industry DP box.
This kind of DP box is used to connect the end for the wire cable or optical cable.
It is essential as it connects the distribution cable or optical cable with the subscriber line and branches off to the main line.
The DP box can be placed in small spaces like bridges, pipes, cables, and trenches.
DP box can be described as a form that is a connector for industrial use. A DP box is an item that converts the electrical input supply of power or information via the shunt. It can also output various data or current signals.
Application of DP box 
The DP boxes are usually divided into two types based on their various applications.
The other can be an electrical power DP box connecting to the power supply.
In general, the industrial DP box we are referring to is a reference to this type of box;
The other communication box is the DP box, which connects communications signals.
This type of category is commonly referred to as"the network DP box, the telephone DP box or network cable DP box and so on. in our lives.
The function that this DP box is the conversion of an inbound power supply or data signal through a shunt to produce more data or current signals.
It is the DP box. It is composed of a power outlet cable out port, an LED indicator, and a shell.
Low-quality electricity like small TVs, Internet, and telephone all come with DP boxes. The roles differ.
Of course, the DP box could also be connected to its DP box; however, if there are too many connections, the signal must be reduced to a certain point.
Network cable DP box facilitates connecting computers to the local area network.
The majority of computer LANs utilize IEEE802.3 10BaseT as well as IEEE802.3u 100Base-TX as the standard for Ethernet.
The network cable uses Category 3, 5, 4, and 3 non-twisted pair cables and makes use of RJ-45 plugs for connecting the network card to the switch or hub.
In reality, only four cores (1st, 2nd, 3rd, and the 6th core) of the 8-core twist pair are being used, and the remaining four seats aren't used.
The basic idea behind this patent is that it uses those four idle components to substitute two cables using only one network cable.
The objective is to create the network cable distribution box that houses the 8-core network cable split into two groups, each consisting comprised of four cores linked to 2 RJ-45 interfaces for media.
Connect two DP boxes to either end of the wire. The aim of this is to achieve network cable multiplexing is connecting two terminals using the same network cable.
The use environment of the DP box
(1) Make use of the environment of outdoor DP boxes
Ambient temperature: -55+55. Relative humidity of 95. The atmospheric pressure is 70106kPa.
(2) Use the environment of a DP box in the indoor environment
Ambient temperature: -25+40. Relative humidity of 95 percent; atmospheric pressure: 70-106kPa.
In general, generally speaking, a DP box is made up of the following components:
1. Power inlet. The DP box converts the power signal into several outputs. Therefore, the initial requirement is to connect to a power source.
2. Cables. This cable plug acts as a standard power plug that can be connected to an external power source.
3. Output port. It's used to provide power to devices, and other devices that require energy are connected to this port.
4. LED indicator. It is used to determine if there is power on.
5. Shell. Materials also vary based on the needs of specific industrial applications—for instance, the need for waterproof, explosion-proof, and various other characteristics.
The difference between DP box and Junction Box
A DP box the DP box can be described as the DP box when the pipeline, as well as the branch line of the pipeline line, exceeds the length specified as well as the amount of elbows is more significant than the specifications, and this is known as the DP box.
Junction Boxes generally refer to sockets. Switch. Lamps and terminal boxes that run on the weaker current category are called Junction Box.
The DP box and the Junction Box body are identical in their time. However, their roles on both sides are distinct.
A DP box is utilized for branch roads, whereas this DP box is used for sockets or switch lamps. They are two different boxes, and their prices differ.
The DP box and Junction Box can use tools. Multiple computer Internet routing can block viruses and attacks on networks and will, in turn, impact the network's speed.