ADSS Cables
For 27 years, Melontel has been trusted by many internationally renowned communication companies as a leading supplier of ADSS Cables for its outstanding product quality. Melontel is your TUV certified Chinese manufacturer.
Reliable ADSS Cables Supplier
TUV & ISO9001 dual certified manufacturer
Founded in 1995, rich experience
Your NO.1 ADSS Cables Manufacturer
Why Melontel Expert in ADSS Cables Manufacturing
Companies like Melontel Communication create highly cost-effective and top-notch communication equipment like ADSS fiber cable. You can trust Melontel's collaboration with you with purchasing, transportation, use, after-sales, and other elements.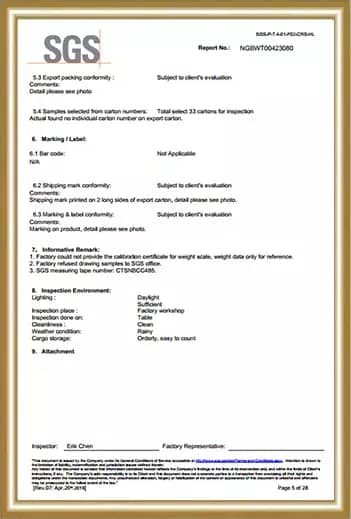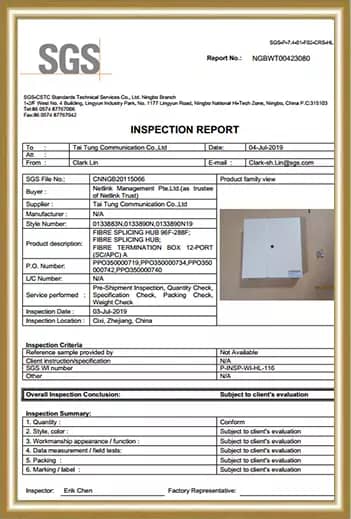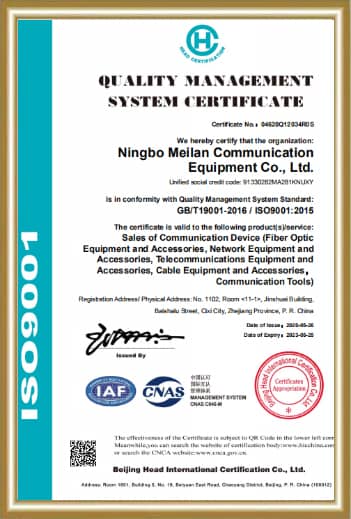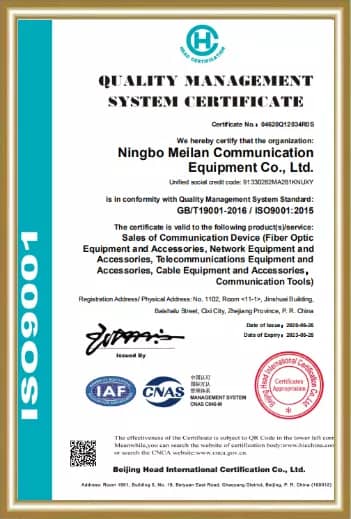 Melontel Industry
Your Professional Fiber optic patch cord Manufacturer
Fiber optic patch cord Data Sheet
All Dielectric Self Supporting (ADSS) Cables, The 2022 Complete Guide
With the growing interest and activity in outside plant network growth, you need a cable that is both efficient and speedy. A variety of fiber optic cable types has emerged to meet various building requirements. adss cables are one of these types, which you will learn more about later.
What is an ADSS Cable?
ADSS (adss optical fiber) stands for all-dielectric self-supporting, and understanding what that means needs two explanations.
The term "all-dielectric" refers to using non-metallic non-conducting qualities. It also has an insulating substance that prevents electric current from passing through the cable. At the same time, "self-supporting" plainly means it can support itself. The cable's reinforcing member is able to bear the external load and its weight.
Structure and Components
The cable is often housed in one of two structures. One is known as the central tube structure. A fiber length is inserted in a loose PBT tube with water-blocking material. Then, depending on the necessary tensile strength, it is encased in aramid yarn and released with either a PE or AT sheath.
The structure is smaller in diameter and weighs less. However, you'll only have a limited fiber length with this one.
On the other hand, the stranded structure has a longer fiber length. The image below depicts the loose fiber tubes encircling a central strength member. Other components are much the same as the central tube structure. Despite the weight and diameter being quite substantial, it is better suited for far-reaching applications.
These cables are available in single-mode and multimode configurations.
A single-mode cable has a diameter of roughly 9µm. Single-mode cable provides one route of light, infinite bandwidth that can span great distances. It is beneficial in long-distance applications such as telephone companies.
ADSS multimode cables are available in 50µm and 62.5µm. They're used in light routes and areas, such as attaching additional segments to an existing network or an alarm system. Although the two have limited bandwidth, the 50 µm's bandwidth is thrice wider than that of the 62.5µm.
Features
To understand the features, you need to know the adss optical fiber cable
specification. Every fiber optic cable should have a specific fiber count, maximum span distance, weather loading, and line voltage.
For the ADSS fiber cable, you can choose from up to 96 or 144 fibers. As it is self-supporting, it has a 1,500m span, but it can go farther if it has more cable strength. It has tension strength of over 90 KN. The fiber-proof, high-tensile-strength material can bear high tension and meet the long-span requirements of overhead power lines.
Your company can use these cables for short-span distribution lines (40-50 meters) to long-span ones (300-500 meters). You can also use it with unusual spans (over 1,800 meters) required by most river or canyon crossings.
The cable can also withstand higher winds or thicker ice. However, it has a low thermal expansion coefficient. When the temperature changes dramatically, the arc change of an optical cable line is very minimal.
The cable's appropriate for various grades of high voltage transmission lines, with full insulation structure and high voltage endurance index. It is conducive to constructing overhead power lines with the live operation without affecting the lines' operation.
Other features include anti-shock, anti-thunder, anti-electro-corrosion, anti-vibration, resistance to repeated bending, thermal aging prevention, and flame retardant. It's also resistant to high temperatures, acid, and alkali.
What are the Applications?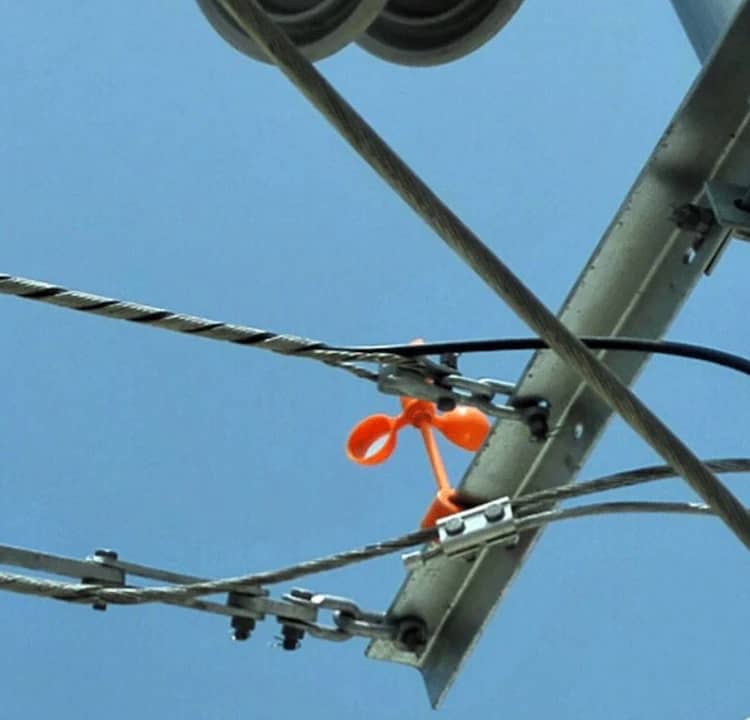 The cable was originally a military lightweight rugged deployable (LRD) field cable. Thanks to continual developments, it's increasingly utilized for short-span aerial installations. But today, the cable is mostly used in telecommunications by telcos, private network groups, and power utilities.
And due to its non-metallic, the cable is suited for use near high-voltage power distribution lines. Circuits that are 100 km long or more are achievable without repeaters using single-mode fibers.
The All Dielectric Self Supporting (ADSS) cable construction enables outside plant aerial and duct applications in local and campus network loop designs ranging from pole-to-building to town-to-town. The cabling system provides a full transmission circuit architecture with high-reliability performance, which includes cables, suspension, dead-end, and termination enclosures.
What are the Advantages of ADSS Cables?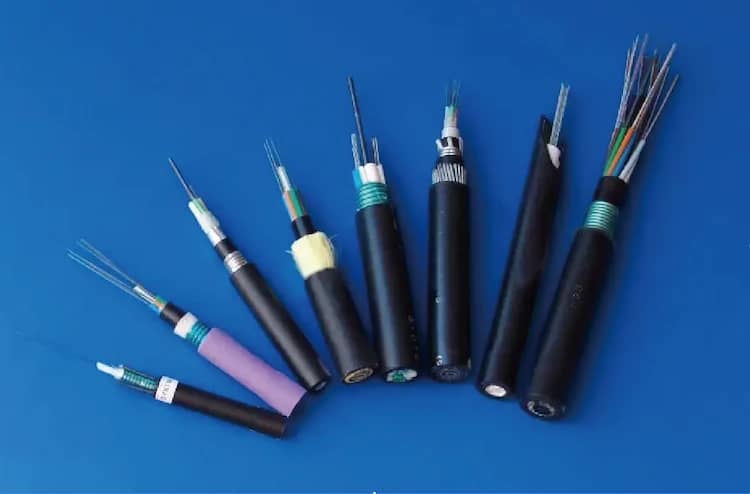 These cables will provide an effective and ideal option for aerial cabling or outside plant (OSP) deployments. The outstanding benefits of this fiber cable come in three: it is dependable, cost-effective, and easy to maintain and install.
Features
These cables are designed to last for 25 years. Compared to a lash cable, ADSS also has an advantage in ice loading. We can also build a cable for a variety of situations. Furthermore, the aramid yarn contributes to the cable's good tensile and temperature regulation in adverse weather conditions.
Melontel's engineering team can help you, and your company designs the appropriate cable for the specified application.
Cost-effectiveness
As an alternative to Optical Fiber Ground Wire and Optical Attached Cable, All Dielectric Self Supporting (All Dielectric Self Supporting (ADSS)) can give you a cost-effective solution. It saves you money and resources through easier installation and wider ranges. Adopting ADSS allows you to take advantage of the significant economic benefits of installing existing high voltage power lines.
Easy to Install and Maintain
All Dielectric Self Supporting (ADSS) Cable installation is faster and easier than with other cables. There is no requirement for support or messenger cables; a single pass is required for installation.
The two-pass installation procedure of strand and lash cables frequently results in installation rates that are half or slower. Even when greater skilled labor costs for qualified individuals are considered, total installation prices for the cable can be lower. It's true in many circumstances when installation speed is considered. It's also worth noting that "qualified" crews only need one Class A lineman on-site.
Moreover, the cable also has lower long-term maintenance expenses than other fiber optic cables. Annual route inspections and intermittent slack storage during initial installation can help to reduce long-term maintenance expenditures.
What are precautions for ADSS cable damage?
There are different safety measures for any damage to your cables. First, it is unavoidable that the cables can be scraped or distorted when they come into contact with trees or rocks.
Damage to the cable sheath can significantly reduce the cable's service life. It's especially true when the exterior can rust when exposed to dust and saltwater environments. As a result, the installation needs to be carefully examined and monitored.
Second, accidents like high loss points and broken fiber might occur due to partial force during line building. Many people believe it's a problem with ADSS cable construction, but it is actually due to a faulty construction procedure. As a result, maintaining constant tension at a constant pace throughout installation is critical.
Lastly, a broken fiber at a straining tower. The damage is due to an incorrect procedure or partial force on the fibers. To avoid such catastrophes, those who'll install it must pay attention to the right angle and pulling direction during construction.
What is the difference between ADSS and OPGW?
OPGW cable or optical fiber ground wire replaces traditional static/shield/earth wires on overhead transmission lines. It also contains optical fibers that can be used for telecommunications. The ADSS cable specification supports itself between buildings without conductive metal elements.
Common OPGW optical cable structures include aluminum-clad steel pipe and stainless steel pipe. The tensile element in fabricating the all-dielectric self-supporting ADSS optical cable is high-strength aramid yarn with a high elastic modulus.
What are the guidelines for installing?
The ADSS cable installation starts with different equipment. Some of the pieces of equipment are sheaves, tensioners, and the cable's hardware. The installers must choose the correct and feasible location for the pay-off and take-up equipment. Then install the sheave, pull the lines and the cables, sagging of the cables.
After that, the cable needs to be tensioned so the suspensions or the tangents can be installed. Then, they will need to install dampers. Finally, the installers will splice the cable, which they can do on the ground.
Takeaway
All Dielectric Self Supporting (ADSS) Cable is suitable for installing it in both distribution and transmission situations. It doesn't require any support wire, and a single pass is necessary for installation. Making it an economical and straightforward method of establishing fiber optic networks.
With correct installation, this optical fiber cable can provide ease and comfort for the right application. You can get a complete solution to build or expand fiber-optic network capacity with our high-quality cables.